Have you ever wondered what it's like to live in a vibrant, futuristic Tokyo cityscape where otherworldly beings and cursed spirits roam the streets freely?
Moonton has teased a new line of skins in Mobile Legends: Bang Bang called The Exorcists, featuring Kagura and Yu Zhong. Both heroes look dashing and confident in their stylish new outfits.
Brimming with sophistication and swag, the skin line perfectly combines cutting-edge fashion with magical elements of Japanese folklore, as evidenced by their hero introductions and skill effects. This skin is also a fitting homage to the timeless Cyberpunk aesthetic of popular Japanese franchises such as Ghost in the Shell and Akira.
---
---
Overview of the Exorcists skin line and its skill effects
Filed under the category of limited-time skins, both heroes have been completely revamped. Exorcist Yu Zhong dons a white coat, matching pants, and a black and red pleated shirt. He also now has white hair, glowing fire eyes, and a majestic red hood with thick fur on top.
On the other hand, Exorcist Kagura looks fierce and adorable at the same time with her new pink hair. She wears a kimono blouse with intricate carvings in the cuffs and lapel, and a black and white shirt underneath, adding flair to her already gorgeous look.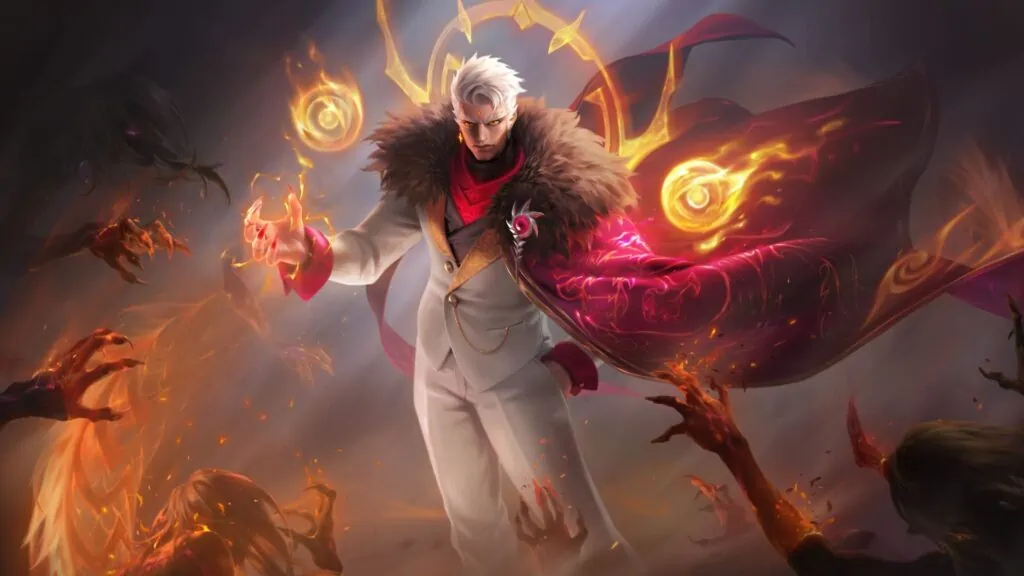 These skins will also have unique idle animations and walking actions.
As for their skills, bloody streaks and four glowing seals appear around Yu Zhong whenever he charges his Dragon Tail. A massive dragon head appears during Soul Grip, after which its next enhanced basic attack will push the target's soul out of its body for a short time.
Furious Dive summons the spirit of a dragon before stunning all targets inside the circle. His ultimate, Black Dragon Form, now transforms him into a white dragon with fiery red scales. A fire also engulfs his back, further intensifying his terrifying presence in the Land of Dawn.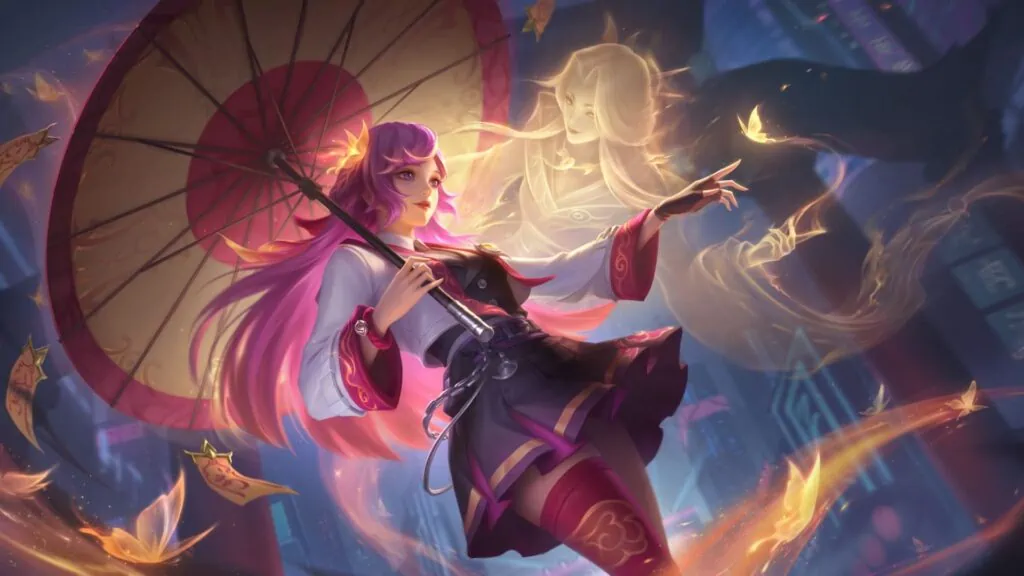 Exorcist Kagura's skills are a sight to behold. Her umbrella attachment now looks magical as it constantly glows red and gold. Small golden butterflies also surround her umbrella whenever she uses Seimei Umbrella Opening, Yin Yang Gathering, and Rasho Umbrella Free.
If she uses Yin Yang Overturn when she doesn't have her umbrella with her, she will summon a spirit of a great female spirit to deter enemies. According to tradition, the spirit's name is Tokoyo, Kagura's sister who died protecting her.
Exorcist Yu Zhong and Exorcist Kagura will be available for a limited time starting October 3. There is no announcement yet on how to get the skins, or if there will be an event similar to the recent Kung Fu Panda skins collaboration.
---
---
Follow ONE Esports on Facebook for more Mobile Legends news, updates, guides and more.
READ MORE: Become the protector of the galaxy with Cosmic Voyage Eudora, October's Starlight skin