Today's app of the day is something for NextPit players again. You can download Dungeon Princess: Offline RPG for free instead of paying $7.49 in the next six days. I'll show you who the dungeon crawler is worth and if it's really fun!
---
TL; DR
Dungeon Princess: Offline RPG is a classic dungeon crawler.
The app has a 4.5 star rating from over 5,200 users.
Fast-paced combat system with an 8-bit look.
---
There were once RPGs that touched the hearts of every gamer even today. Games like Final Fantasy used to give me sleepless nights, so I'm still an absolute proponent of the genre until now. There are plenty of 8-bit RPGs on smartphones these days, but only a few stand out from the crowd. Dungeon Princess: Offline RPG is another story. The game will keep you busy for quite a while and is also a lot of fun to play.
Why Dungeon Princess is worth downloading
The story of the game is quite simple. The hero "ISM" tries to make his sister "NADIE" a princess. Granted, it's not exactly the plot of Hollywood movies, but the storyline still unfolds in a pretty entertaining way. You start the game with these two siblings and are thrown directly into one of the 1000 (!) possible dungeons. However, you don't have to crawl through a dungeon like a typical crawler, but rather kick enemies hard.
You have all kinds of heroes at your disposal, which you can collect little by little. I was initially quite confused when I saw the first enemy, as it unfortunately lacks an explanation. The game resembles classic turn-based Final Fantasy games, but it plays out a little differently.
By tapping on the different characters, you can activate their skills, which have different cooldowns. So the tactical aspect of classic RPGs is a bit absent, but it's quite fun to bludgeon enemies one by one.
As you travel through the different worlds, you'll also collect all kinds of equipment that you can use to further strengthen your heroes. Plus, you can get all sorts of consumables from your base's Spooky Ghost, in case the fight gets too tough. In general, the game increases the level of difficulty at a pleasant pace, so you will not have to despair after three levels.
The aforementioned commands are also very quick and easy to understand once you master them. Especially in higher levels, the technical aspect comes into play, when you have to cast various buffs and debuffs to become dangerous for enemies.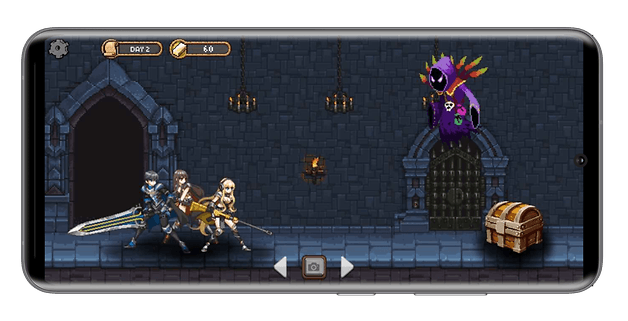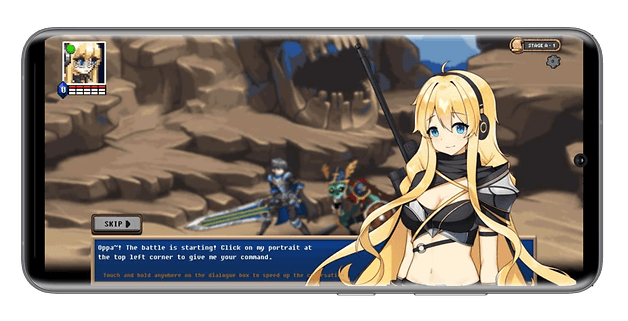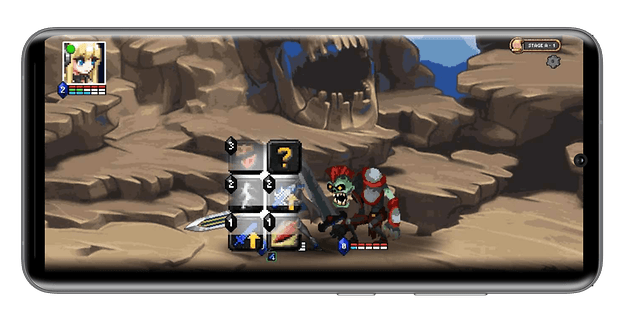 By the way, there are no ads for this version of the game. You have the option to purchase in-app items, but these are not paid items, just cosmetic and QOL items. The 8-bit graphics are certainly a big plus for many, but consistent anime gamers probably aren't to everyone's delight.
Does Dungeon Princess respect your privacy?
The game comes from South Korean developer SSICOSM. If you speak Korean, it is best to review the privacy policy as it is not available in English or any other language. Two trackers are mentioned on the Exodus analytics platform, but they aren't too bad.
Moreover, the game requires 7 permissions, which are also not new. These are mainly permissions to access your internet or to be able to charge you for the in-app purchases mentioned earlier.
What do you think of the game? Would you like to play more RPGs? Let me know in the comments!